I've grown substantially since I started my first website when I was 14. That was 22 years ago and all I cared about was putting up a page, making as much money from it as I could before moving on.
When I started a digital marketing career and worked with different companies, we put up mediocre content and Google gave us some love.
We slowly streamlined our content process by learning from our mistakes and the best in the industry. Particularly, Grow & Convert really helped us gain a lot of success not just on our blog but also on landing pages.
For starters, we don't survey our target market as much as we used to. Anyone can just make up a bunch of crap to earn a few dollars on surveys.
Next, finding someone who works in the industry was key. Anything else is regurgitated garbage from around the web.
Finally, having professional photos and videos really helped us dominate our industry. I now believe it's the only way to really succeed in any market.
I'll share our process (which has been refined) from start to finish.
Keyword research
Starting with keyword research is and will always be my starting point in any content strategy.
After all, researching the most popular keyphrases is the fastest way to get into the minds of people who are interested in what you have to offer.
So how do we do it today?
Most of you have already researched ways to find keywords on Ahrefs, Google Ads and related searches on Google search. There is no need for me to explain how to find this information. It has been blogged about hundreds of times by very smart individuals.
I've been using two tools to stand out recently. That's SurferSEO and Answer The Public.
With answer the public, you get a very interesting graphic with questions people ask about your target keyword.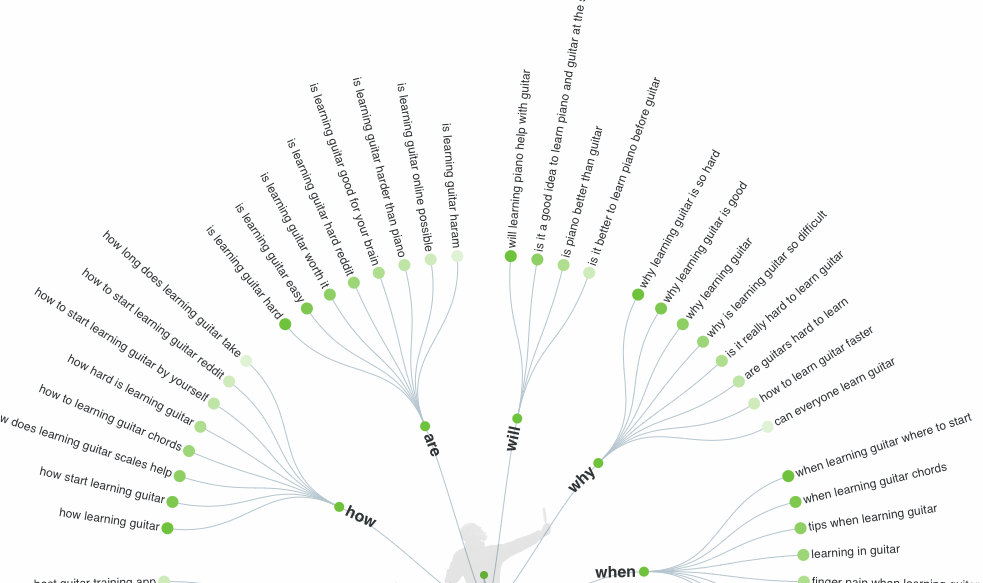 SurferSEO, on the other hand, helps you optimize your pages and articles based on many factors including analyzing the top-ranked pages and giving you suggestions.
SurferSEO has been adding a lot of new features which is really helping me plan my strategy without spending too much time on research.
For example, their content planner gives you insight into content clusters you can take advantage of.

If you connect your website to a content cluster you're researching, SurferSEO will tell you missing clusters you're missing out on.
Very powerful!
Oldschool keyword research
Using fancy tools is great and all but have your tried speaking to people in the industry?
Have you considered publishing content based on pain points? I told our media director to go on the field and put a list of pain points together. He did and our results blew me away.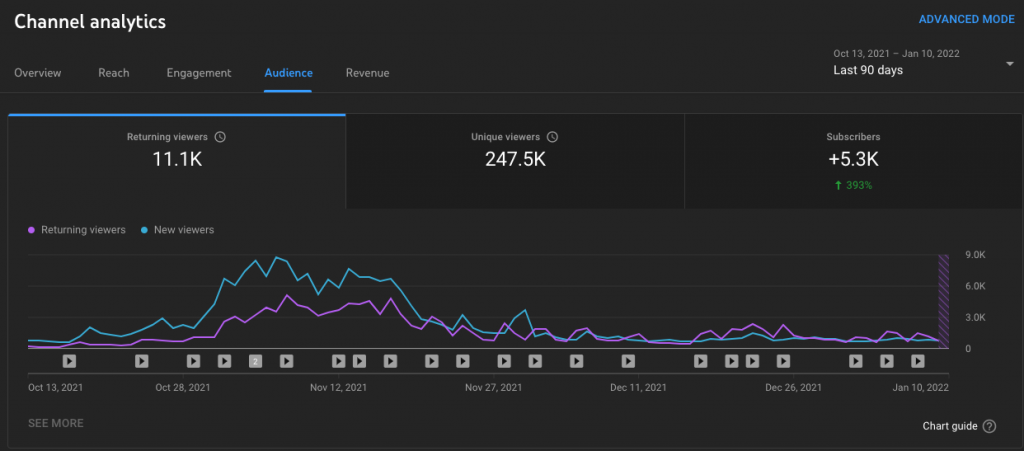 We ignored all of our core principles about keyword research. We didn't use tools or Google. We simply listened and was rewarded handsomely. It's what all digital marketers are accustomed to.
Goes to show, if you step outside the norm and do something different, the results might surprise you.
A backwards content approach
A lot of you might give content briefs to your writers and let them run. We're not doing that right now.
Our strategy is to work our way backwards. The expert on a video will explain whatever they need to talk about first. We then pass the edited video to our writers.
From here, the media team and the writer put a summary together in an easily digestible article with the video on the top of the page.
It's quite beautiful.
Here's a rough draft of how our blogs are structured (yours might be different).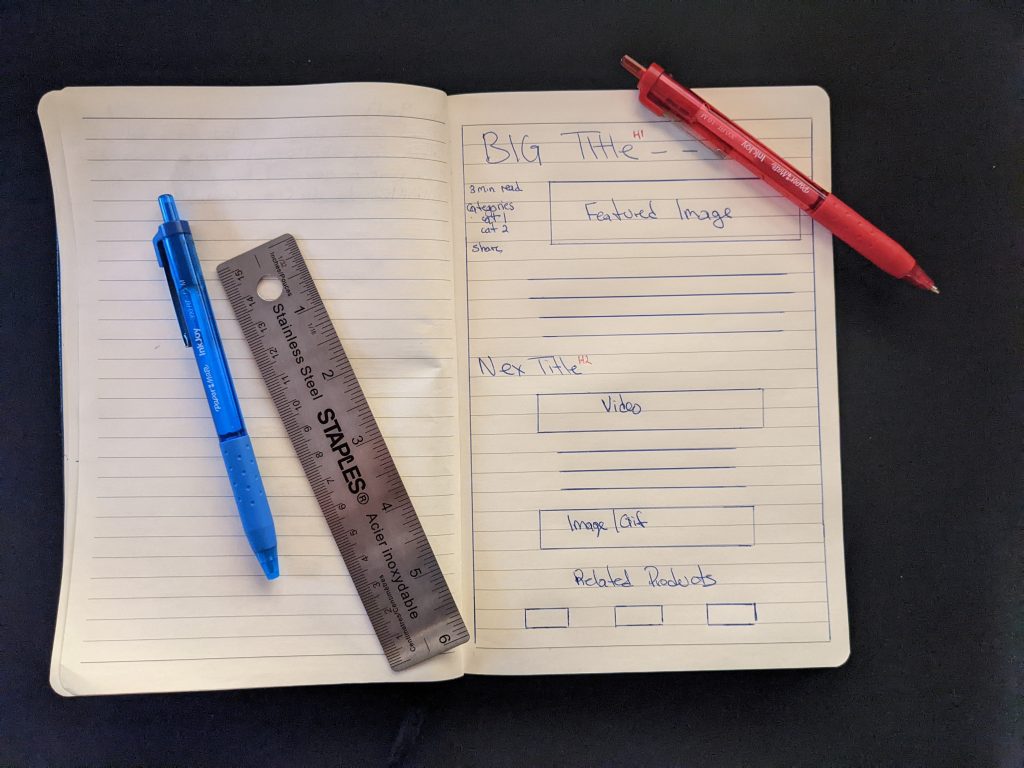 Let me put the structure in a list for y'all:
You'll start with your title, of course.
A small paragraph of what the post/article is all about.
Another title to get started on your piece.
The video content.
Paraphrase what's in the video.
Show related products, pages or categories.
Share unique photos or gifs from the video between your written content.
This structure is rocking for us right now.
Promoting your new pages and articles
Yes, I've used Facebook and Google Ads to push traffic to our new pages and articles. It's an effective way to get quick and relevant traffic.
However, I am an SEO at the core and I would much rather spend the capital and build links to any newly published page or article.
It's hard to propose backlinks to your clients. The results are not guaranteed and it can take months sometimes. This is why I always recommend it once and move on. Link building is something we focus on heavily for our own projects.
How do I build links today?
Before you continue reading go over my posts:
I've changed up my game in the last 8 months. I am relying less and less on companies like NoBS and Loganix to build my links.
I've been going back to outreach campaigns in-house or using an agency to do the outreach for us. We're now getting much better links that are of higher quality.
NoBS, Loganix or Authority Builders simply don't do it anymore. I see more and more garbage links from them. In some cases, the links have even been hit with penalties.
Final thoughts
Over the years, we've published every sort of article you can imagine.
Our team has gone from a content-heavy based strategy to more of a media-based strategy and it's working.
We also stopped relying on tools so much and simply published content based on pain points. This strategy is taking longer to show results but when we do start gaining visibility, the leads are high quality and non-stop.
I hope you've enjoyed my latest article. I'll catch you all on my next post.