Tiered link building is a tactic used by advanced SEOs for a few years now. Even I haven't played much with tiered links because I am worried about repercussions from Google.
Regardless, I have tested this tactic and it seems like it's wildly more successful than a plain old white-hat link building campaign.
What is tiered link building
I'll explain this in my own words. Tiered link building is the practice of building links to your links.
I know. It sounds confusing. Let me visualize it for you: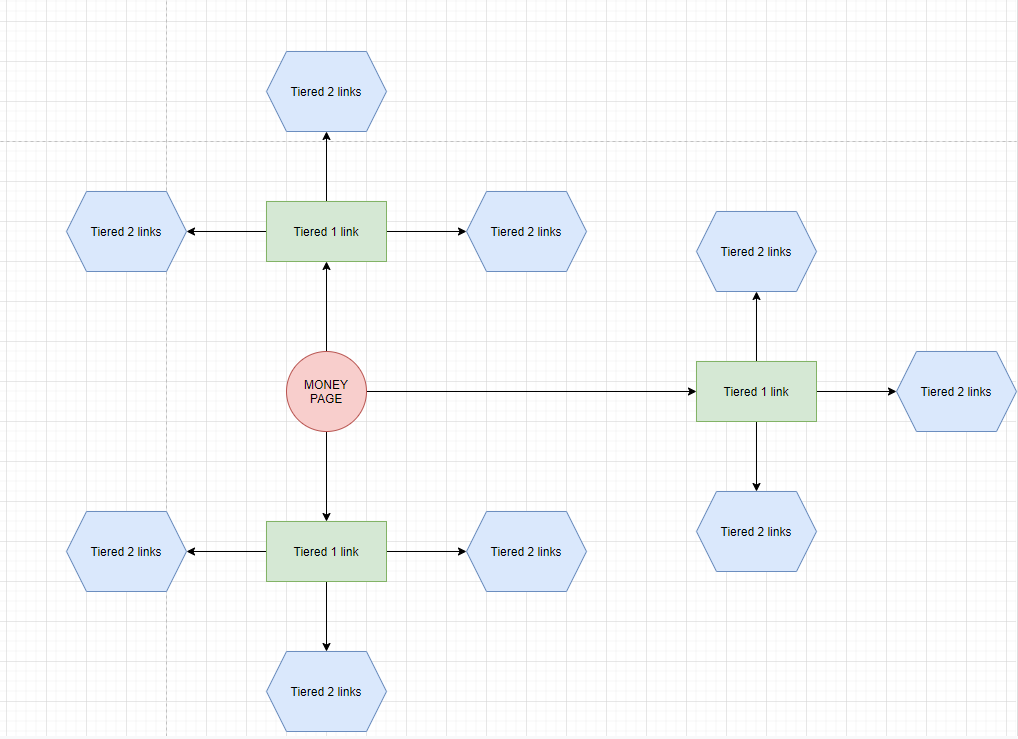 I'll explain this a little more in detail:
You have your money page, which could be a homepage, category page, blog post etc.
You build links to your money pages. These are your first tiered links
You then build 3-5 links to your first tiered links
If you're adventurous and have the budget, you build links to your second tiered links. I've never done that and cannot substantiate the results.
Why build tiered links
I am going to make this simple. Only serious SEOs take this route. I say this because that's the reason why you would build tiered links
The main reason, of course, is to get faster results with your rankings.
What you're doing is building authority to the links, which link back to you. It's kind of like a popularity contest.
What could the results look like?
I don't want to toot my own horn, but I've been pretty successful with almost all of the projects I've worked on.
Here's just one example: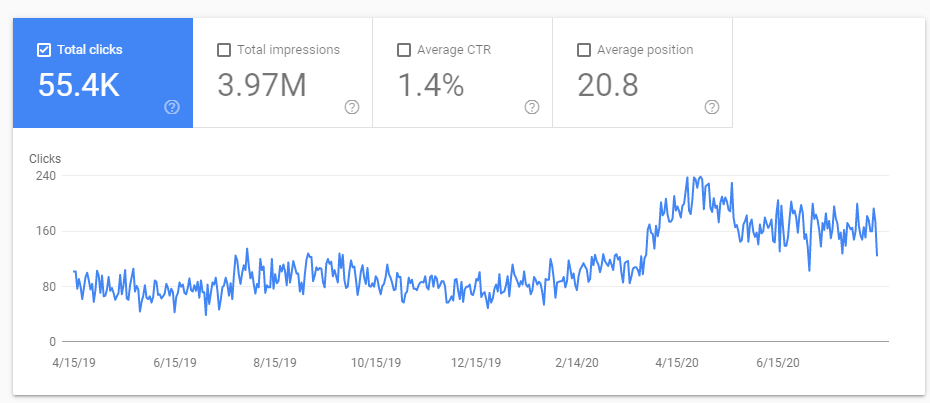 Let me show you another example from one of the top digital marketers out there:

I am going to protect their identity because I admire this person.
This one URL has many tier 1 and 2 backlinks and has been ranking in the top spot for many years.
What types of tiered links should you get?
I am not going to sit here and tell you to get web 2.0 links and PBNs for your tiered link building campaigns.
I spend the money, time and energy with our tiered link building campaigns. This means that we source and request backlinks from credible lower authority websites.
For example, my first tiered links are always from websites with a DR of 50+. My tired two and three links will be from websites that are between DR 20-30.
Everything is done naturally. We're in this for the long-run and don't want any trouble with Google.
How much is this going to cost?
The cost of tiered links depends on a few factors. Here's a couple of questions to ask yourself:
Do you have the resources in-house for an outreach campaign?
How much are you willing to budget for tiered links?
In our case, we do mix it up. Depending on man/woman power, we might outsource some of this work.
However, all backlinks with a DR 60+ will get tiered links built to them for that extra power.
Let's look at an example
Let's look at a popular website like https://www.mining.com/ and study their gold category (https://www.mining.com/commodity/gold/).
Here's a tier 1 link to the gold category:

And here are some tier two links to the tier one link:


Final thoughts
This was a short post.
I had to share what some of the advanced guys and gals commit to when they want to rank for competitive keywords.
Every once in a while, I'll share a few secrets like this post to get you all to think outside of the box.
Let me know if I've missed anything or if there is a strategy you want me to go over.
Until next time, see you all on my next post.