In June, I spoke about the results of the May algorithm update and the lessons I've learned.
Well, I am still learning and making changes to improve the one website which had a 45% reduction in traffic.
The website I'll discuss in this post is an affiliate website, so you'll need to consider that when I compare the same website to our other web assets, which are real businesses.
What's puzzling is that my traffic, clicks, and impressions are still sporadic. Up and down.
In this post for July, I will talk about what I am doing to improve my traffic numbers.
I am not going to make you guys wait. Let's get right to it.
What does traffic look like

Impressions on the website are all over the place. Clicks are trending down in search console.
Let's look at the first half of July and compare our data to the first half of May (May was a significant revenue month).

Alright, a 28% decline is pretty severe, I think. It was 11% for the same period in June compared to May.
Regionally, Texas, California, and Florida saw a substantial drop.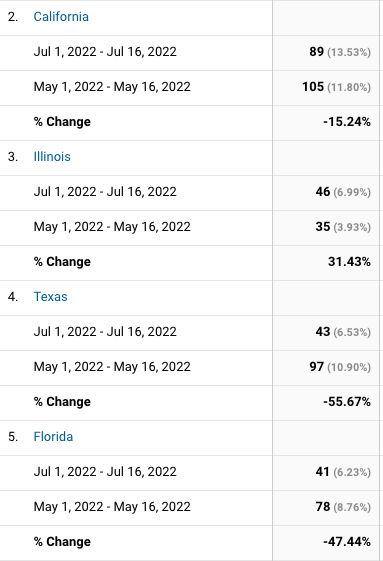 Oddly enough, I am doing better in the northern states, even though I have a GMB page verified in Texas.
I would much rather improve my numbers in California, Texas, and Florida for obvious reasons (older population, obesity, general product use).
Where am I leaking traffic
I can see that category pages are leaking traffic due to lower rankings.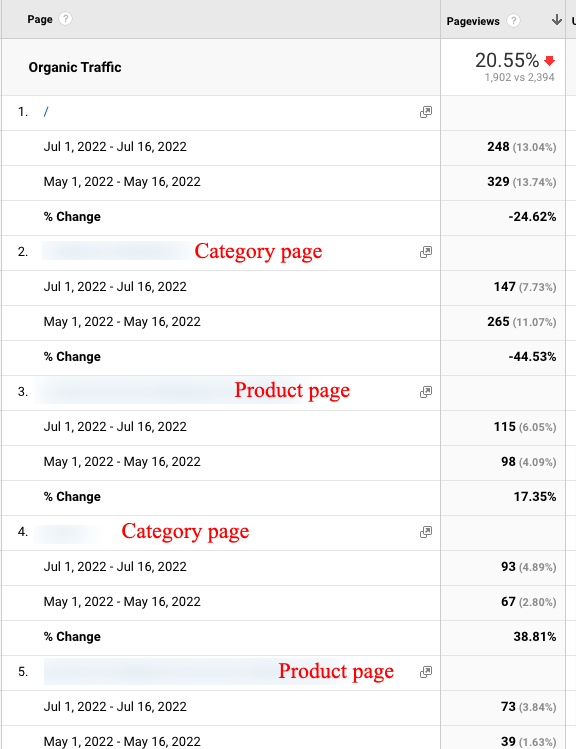 The commission on this website is incredible so I would hate to see product pages losing traffic.
Luckily, it's mainly short-tail keywords which didn't convert well anyway.
Key point: Commission has dropped slightly for this website, but nothing I would consider substantial.
Who took the crown
Here are just some of the short-tail keywords I am losing out on: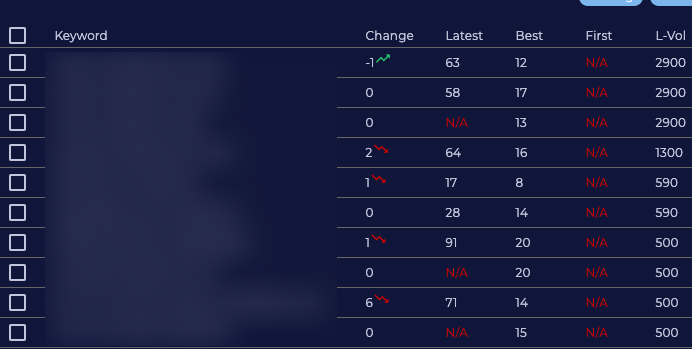 I was well underway to being on the first page nationally within the US. It didn't work out.
So who is taking my spot?
For the keyword with the most volume (2900 searches/month), I see Forbes, an eCommerce website, and a website that requires a username and password. A little odd, but it is what it is.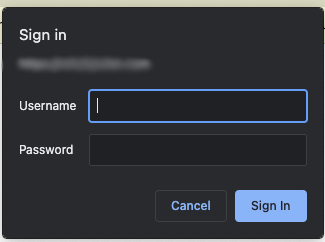 The other keywords seem to be the same. I am losing out to a few authoritative websites but predominantly random landing pages, which I should easily beat.
I believe my homepage and category pages have higher quality, but I don't have much control over who Google picks.
There must be a reason, and for now, it's mostly highly authoritative or eCommerce websites.
What am I doing to improve my numbers
I've been focussing on affiliate commissions on this website. It does well for me, but I am changing up my game.
If you've followed my posts in the last two years, I've used actual product pages that rank against a manufacturer/dealer and send the traffic to my affiliate. None of my commissions comes from my blog.
This is a great niche to blog about, and I want to use the traffic for display advertising income.
Blogging isn't new for me. We do very well on our real business blogs. The problem is that we produce high-quality work, and that's not feasible with a small budget.
I'll have to figure it out.
I've already started, and within a month, I've started earning revenue.

Note: I started to put ads on my website early in June
This is just the beginning. I am front-loading this blog with 300-400 posts for the next 365 days.
The goal: To reach display ads earnings of $7K-$10K per month.
My goals have changed for this website, so I will likely phase out product pages and focus on a content-based revenue system.
Internal linking
I bought a license for Link Whisper to help with internal link building. Nobody can do this task as well as an SEO or the site owner.
Content writers suck at this task and don't seem to get it. At least, not the people who work for me.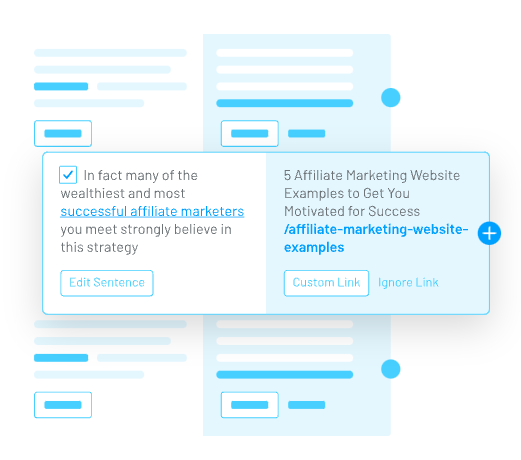 This tool saves me hours. I am not going to go over how to use their tool as they do a better job of that.
Remember that I am extremely strict with my internal contextual links. I manually check all suggestions by Link Whisper and edit what I think would be better.
Check them out for sure. Worth every damn penny!
Broad 301 redirects
Yes, ladies and gentlemen. I buy expired domains which are relevant and forward them to this website.
This was my first time trying this strategy since I've built every web asset from the ground up.
My mistake? I forwarded these domains broadly to my homepage. That was a big mistake.
I reverted all the broad 301s and forwarded what I could to relevant pages and categories.
Honestly, I am unsure when I'll see a difference, but it had to be done.
How am I managing my blog
For the time being, I am funding authors who work in this industry to write for me.
No, I am not paying generalists. I am paying actual people who work daily in this niche.
Yes, it's a little more expensive, but there is no other way to get the right perspective on a post.
Each author will have their own page with their articles and social accounts.
Controlling quality
I am pretty strict on how I publish content on my website.
Here are some rules each author must follow:
Use short paragraphs (3-4 sentences)
Do not use filler words. Get to the point
Provide citations for every single claim

Citations should be within the content

Provide videos (if any) – Get media from YouTube
Use bold text to highlight important parts of a paragraph
Using lists is encouraged
Separate your content with highlighted fields
Internally link to other posts on blog and products
Use images from https://stock.adobe.com/
Study the competition and ensure your content is written for an audience who doesn't understand the topic
Do not use complicated jargon, and if you do, simplify or explain
People resort to their lazy ways even with clear instructions and ignore guidelines. I can't always fire them because of their rates or experience.
I eat the pain and correct what I can, which usually takes 30-60 minutes.
My instructions to my writers
Every writer has a content calendar sheet. I go over topics, word count, and an instructional video of what I am looking for in every post.
Yes, I record an instructional video for every single topic. I don't have time to mess around, so a 4-6 minute video makes it easy to get my point across.

Finally, I instruct all writers to optimize their content on SurferSEO.
Final thoughts
I am not giving up on this website.
Yes, I lost some traffic and rankings but not for keywords I value most. It was for short-tail keywords which were broad.
I've been thinking about changing my game by focusing on generating revenue from display ads and hiring industry experts.
This website will be worth hundreds of thousands in 2-3 years. I will make sure of it.
That's all I have for this month. Until next time, catch you all on my next post.