In my humble opinion, a backlink gap analysis is a measurement of the difference in the number of links between you and your competitors.
Measuring gaps between the links for your target website and other websites is more on the advanced side when it comes to search engine optimization.
When taken seriously, a backlink gap audit can clearly layout how long and how much you need to spend to beat your competitors.
Why do I audit gaps in backlinks
Here's the issue: When an agency tells you that you need to build two links per month, you need to ask, "how many links are my competitor's building and how far am I from them?".
Without really digging deep and finding out the number of links and velocity in which your competitors are building links, you'll always stay in the dark.
When we start a project or if we start working with a client who requires link building, a backlink gap audit is one of the first steps I complete. It's a great way to gauge the budget required for our link building campaigns.
Sample backlink gap audit report
I use SEMrush for my backlink gap audits. They're among the top tools to use for backlink and keyword research (alongside a few other useful tools).
Let's assume we sign a client who is a local law firm in Vancouver. We know their top competitors and have done a great job with their on-page SEO.
We'll start by clicking on Gap Analysis and Backlink Gap.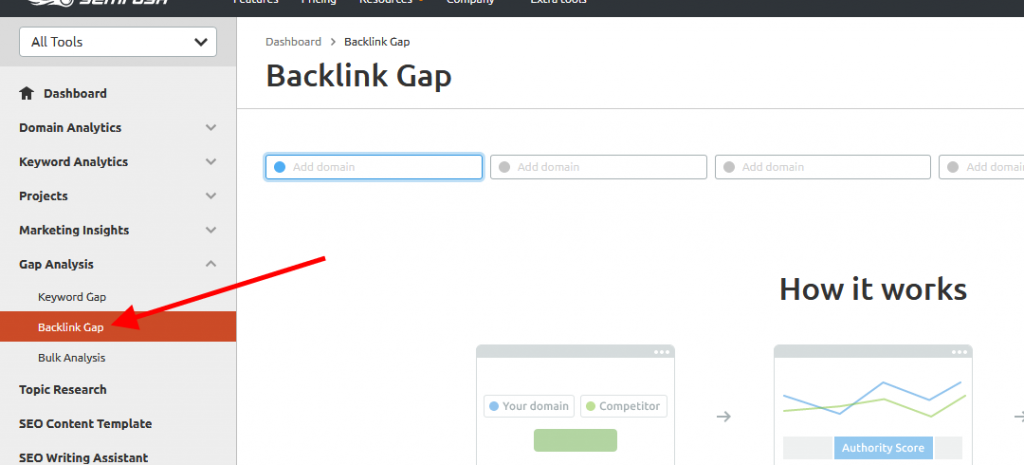 The first website is our own website. The next four will be our competitors: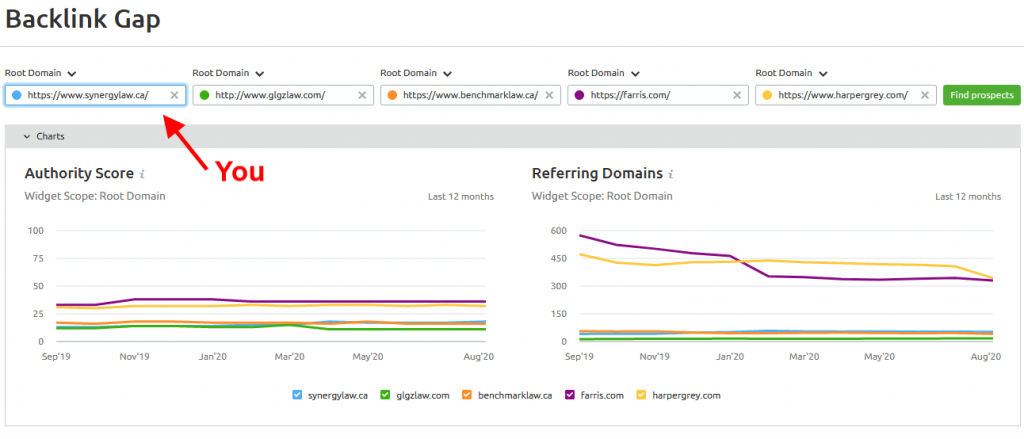 Our client: https://www.synergylaw.ca/
Competitor 1: http://www.glgzlaw.com/
Competitor 2: https://www.benchmarklaw.ca/
Competitor 3: https://farris.com/
Competitor 4: https://www.harpergrey.com/
Farris and Harper Grey both have 300+ backlinks. Synergy Law has 52 links with GLGZ Law and Benchmark Law lagging behind with 17 and 41 links.
The backlink gap between our client and our top two competitors is 250 links.
Links are expensive with each high authority and relevant link costing a client anywhere between $150-$300 USD. That's $37,500-$75,000.
Before we give these numbers to the client, we have to see if the quality of links our top two competitors have are high quality. We might not need to get 250 links.
Remember, each high authority link might be worth ten low authority links.
Let's look at Harper Grey first:
It looks like Harper Grey has a lot of low-quality backlinks. This is a good sign for our client. I would honestly only count links with a DR range of 30+.
Now, let's look at Farris:

Farris is a good contender with a lot of high authority backlinks. I am sure there a lot of backlinks we can steal from Farris and Harper Grey.
What about our client? Let's see how they stack up:

We have our work cut out for us with only eighteen 30+ DR backlinks. However, we clearly don't need to build 250 backlinks. We need to build enough high authority to links to match and or beat our top competitors.
Considering link velocity, how many links do we need to build?
Farris and Harper Grey are our top competitors and from the looks of it, their backlink acquisition velocity is slowing down.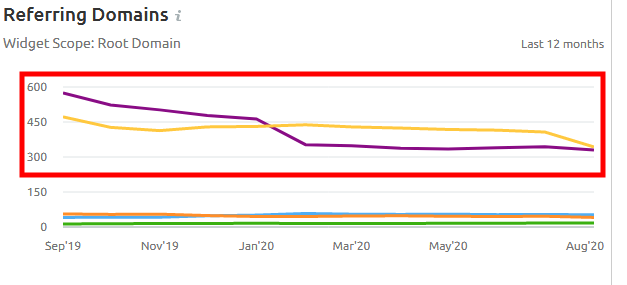 Farris has 216 30+ DR backlinks. Harper Grey has 125 30+ DR backlinks.
Here's our link building plan:
Links with a domain rating of 30-44: 30 — Cost = $4,500
Links with a domain rating of 45-59: 40 — Cost = $10,000
Links with a domain rating of 60+: 60 — Cost = $18,000
That's a total of 130 backlinks. Now we have a good understanding of how many links we need to build.
The total cost for our link building campaign is $23,500. That's a lot better than $37,500-$75,000, isn't it? All we had to do was a little research.
How many links do we build per month?
Now we know how many links we're going to build, let's look at our own link velocity for Synergy Law.
I recommend building 10-14 links a month for 12-14 months.
Once we reach our goal we won't stop building links because it might look suspicious to Google. What we'll do is wind down to 5-8 links a month from month 14-19. We'll slow it down completely to 2-4 links from month 19+.
When done right, this can be the results you can expect: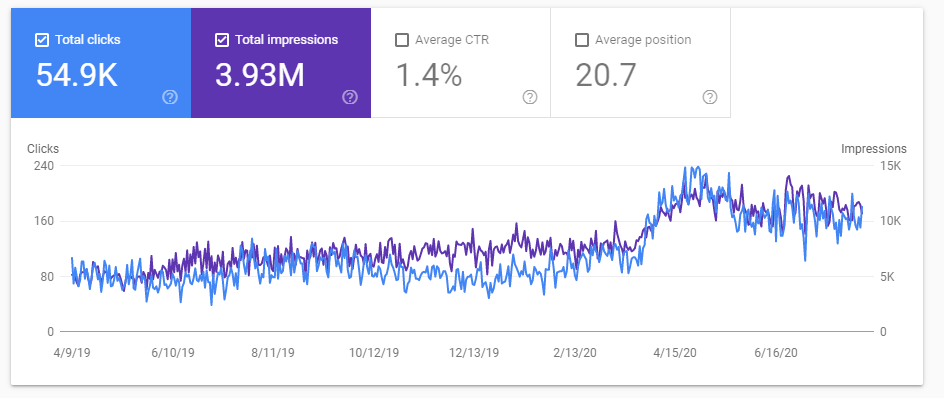 Final thoughts
You have to be very careful before spending a penny on link building.
You might not be spending enough and just trailing your competitors or you might be spending too much when you don't need to.
In my next post and podcast, we'll go over tiered link-building and how it will boost your link building campaigns to a level your competitors will dream about.
Before I send you off, I'll share my backlink gap report, which I share with my clients. It's not pretty but it gets the point across.
Until next time, catch you all on my next post and podcast.