Every client we sign takes social media, SEO, paid placement and email marketing seriously. One avenue they miss is optimizing and maintaining their own Google My Business page. Even if I show them what to do, it will fall on deaf ears. I don't blame them. If your job is to make men and women look beautiful, I am not sure you want to spend 30 minutes a day on your Google My Business page.
We're going to get a little technical with parts of this post. Don't worry. It's necessary for you to understand how Google sees your business as a living entity.
The posts section of Google My Business
You're always competing with dozens of other elements on the results page of Google. There is a map, organic listings, ads and sometimes a knowledge panel. If I told you there is a way to take advantage of a little more space if someone looks for your brand on Google with your offerings? Here are 2 examples: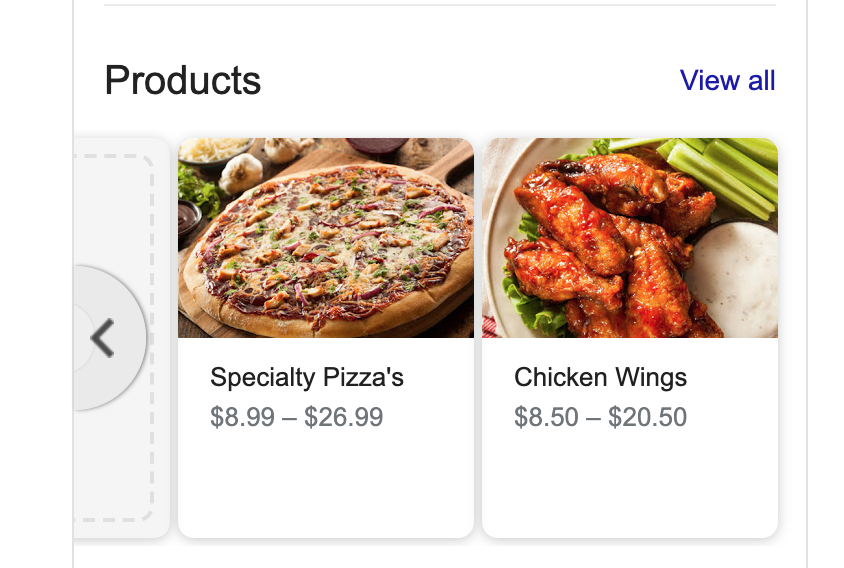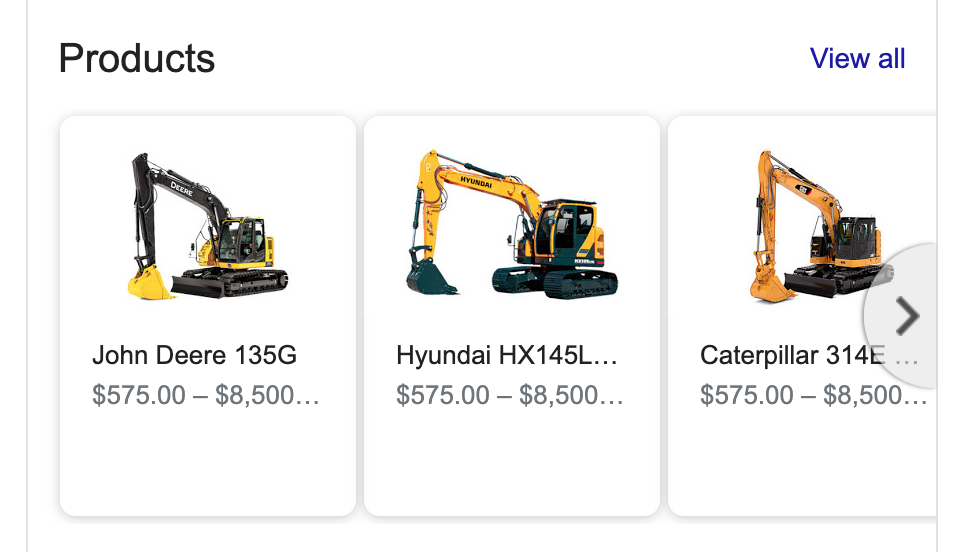 You can also add, news, an event, offer, and product in the post section of Google My Business. This is a great way to introduce more than just your website to Google. I highly recommend posting anything you would on social media that's worthy of being on search directly on your business page. I can't prove this, but I have a hypothesis that the more you post on your GMB account, the more you teach Google's artificial intelligence systems about your business. Here's a study to see the correlation of images on a GMB page and clicks from search: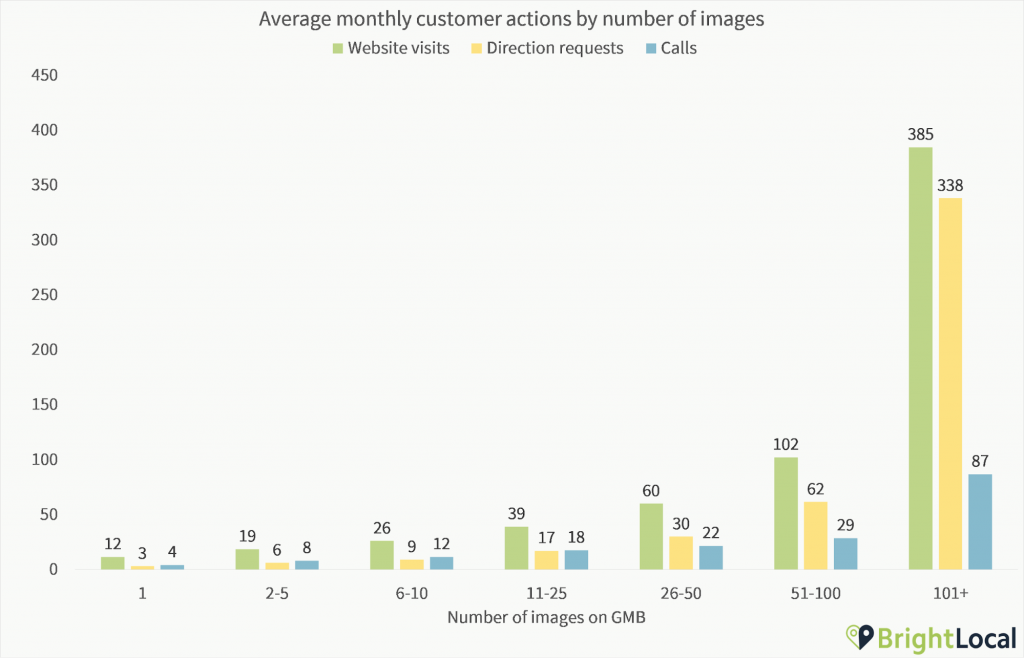 This one image of the study should convince you to post more images of yourself, staff, business, and products as much as you can.
It looks like Google's AI and Machine Learning systems are getting smarter (https://cloud.google.com/vision/):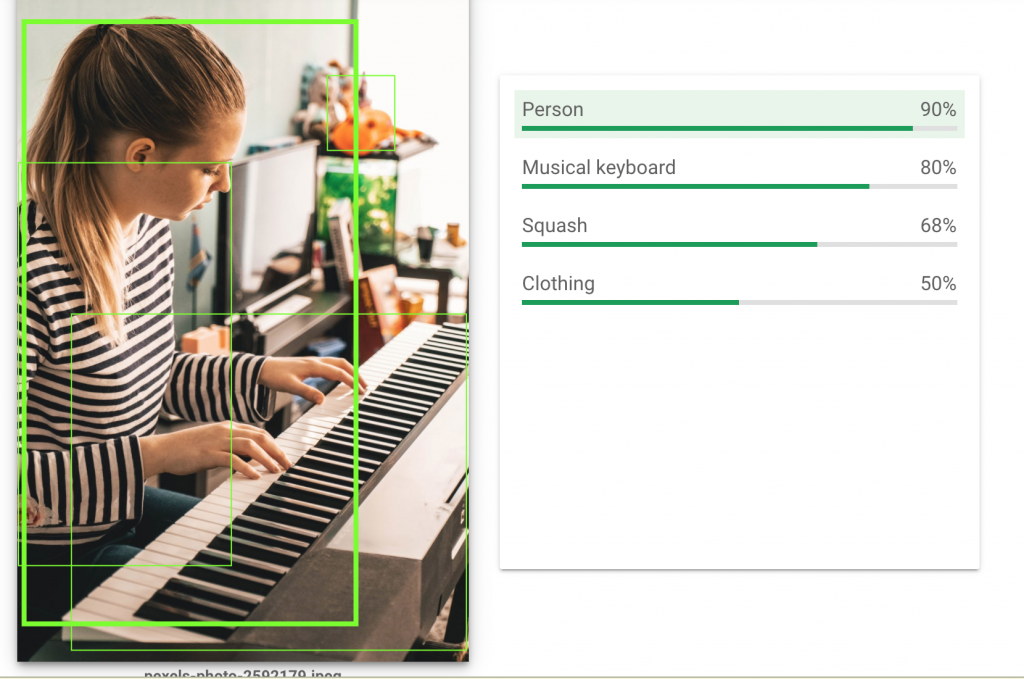 You can see the power of you combining a great website with a great strategy on your GMB posts. If you can get Google to correlate your business with the primary keywords you're trying to target, you become the entity and source to show up at the top.
Whatever you do, don't post stock photography. There is a possibility that Google is stamping photos with steganography.
Steganography is the practice of concealing messages or information within other nonsecret text or data.
Suggestions:
Take your own photos
Make sure your photos are relevant and show exactly what you do
Share photos of yourself and your staff
Share events, news, product, and offers
NO stock photography
Post regularly
The info section of Google My Business Page
The info section of GMB is fairly self-explanatory. You'll need to know:
The category of your business
Address
Business hours
Service area
Phone number
Description of your business
Ensure you correctly categorise and describe yourself. Do not stuff the description section with keywords.
Managing reviews on Google My Business Page
It's important to reply to every review (good or bad). The more active you are, the more responsible you look.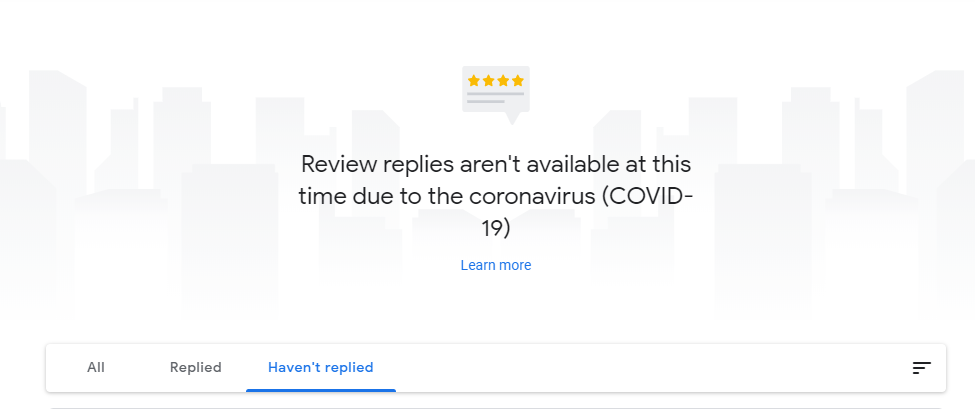 Remember, consumers read reviews almost religiously before deciding: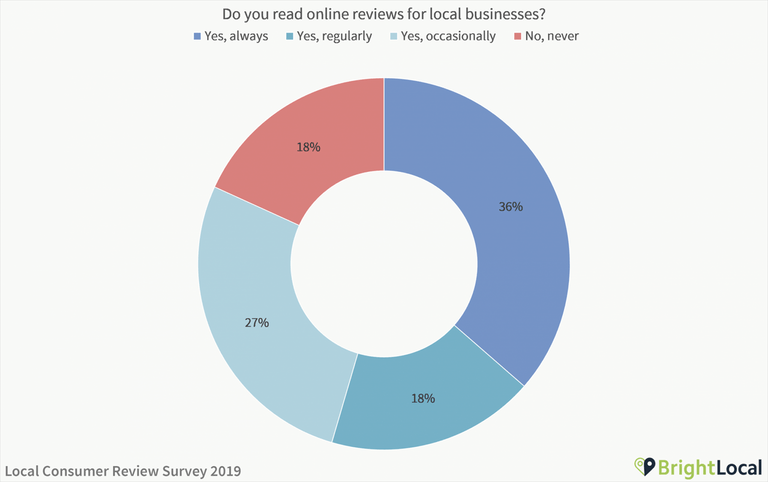 The evidence is overwhelming. These numbers will only grow as the digital age gets stronger.
And to put everything into perspective, people actually read the replies to the reviews left by business owners: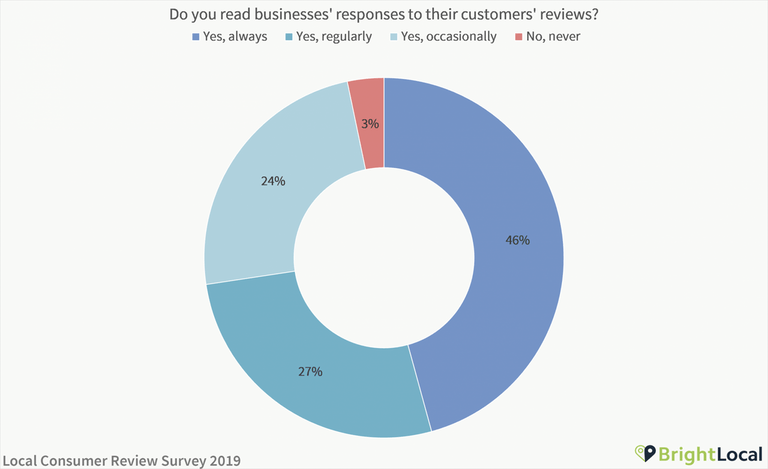 Let's dig deeper
What do you sell: If you sell dermal fillers, Botox, Juvederm or Coolsculpting, take photos of the products and machines with the logo/brand name on your GMB page.
Do you have a business card: I am sure all of you have a business card. Take a picture of all your business cards and put on on your GMB page.
Do you have important written posts: It's wise to take photos of content you think will benefit. Don't put a wall of text. Perhaps, take a photo of the most important part of your post and put it up. Don't overdo it.
For those in the medical and beauty industry: To help Google understand the people behind the business, add the images of the main practitioners to your GMB account and make sure the same image is on the about/team page. Add their name and title of course.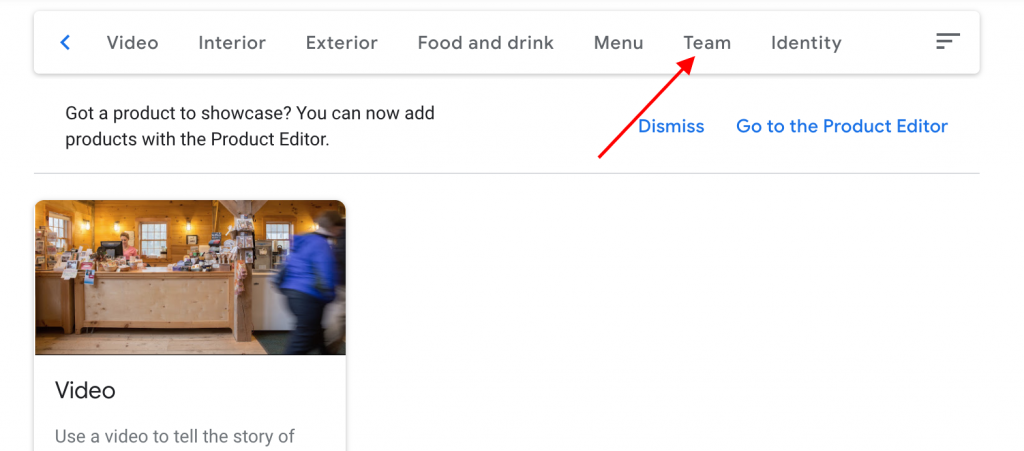 File names and metadata: Here's what we know directly from Google: "Likewise, the filename can give Google clues about the subject matter of the image. For example, my-new-black-kitten.jpg is better than IMG00023.JPG". You can find more information here: https://support.google.com/webmasters/answer/114016?hl=en
The metadata of your photos should be relevant as long as you don't steal them from somewhere else on the web.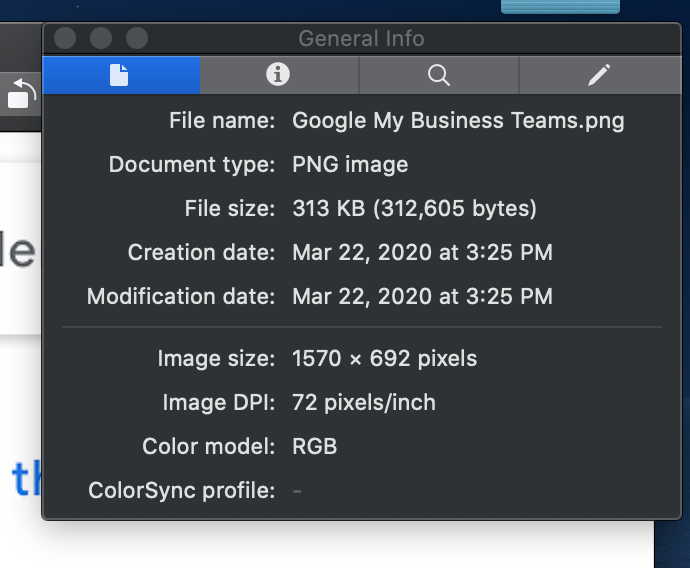 If you really need to edit the metadata of your photos, download Photo Exifer.
Final thoughts
It's simple. Don't neglect your Google My Business page. If you're a local business, it's necessary to treat your GMB page just like your website. Keep it updated and relevant.
To succeed, I recommend adding this list to your Google or Apple calendars:
Ensure you post weekly updates, deals, events etc.
Add photos of what you do weekly
Make sure the info section of GMB is up-to-date
Check the insights tab regularly
Reply to all reviews (good or bad)
It will probably take less than half an hour of your time. Don't skip it.