For my latest post, I am going to pick an industry overlooked by most marketers. The hair transplant industry.
Surgeons have tried to take digital marketing seriously but have failed to build their website with the user in mind.
In almost every case for the top-ranked pages, you'll see a wall of text for all primary pages and almost no media.
I will get technical and help out surgeons as much as I can just like all of my other posts. However, one lucky clinic is going to get most of my attention. I will lay the blueprint for how they can beat all their competitors.
For this post, we'll pick The Skin Care Centre. They need major help and we'll try to help them increase credibility and patient count.
Keyword research
Before we start auditing The Skin Care Centre, we'll have to research our keywords.
Let's go over our primary keyword:

The keyphrase "hair transplant Vancouver" seems to be the most searched keyword in the city of Vancouver. This keyword is hard to rank for, doesn't cost a lot to bid for on Google and the interest in the service seems flat but steady.
Let's go over some of our keyword variations:

Looks like we're not dealing with a lot of search volume. Download the full list of keywords related to "hair transplant Vancouver" here.
It looks like our primary keywords are going to be:
Hair transplant Vancouver
Hair transplant cost
Fue hair transplant
From what I gather, there aren't many keywords to target so we don't need a lot of pages. This gives us a really good chance to rank for all of our keywords with just a few primary pages.
There are, however, many pages which can be created for questions people ask. These will be our secondary keywords.
How we address these questions can be done in two ways. We can either add pages to the primary navigation like Hasson & Wong or through blog posts. I would take the blog post approach and run paid remarketing campaigns to push individuals down our marketing funnel. We'll talk about how this is done later on in this post.
Secondary keywords or addressing user intent
We're never going to understand our target demographic if we don't pay attention to what their questions are.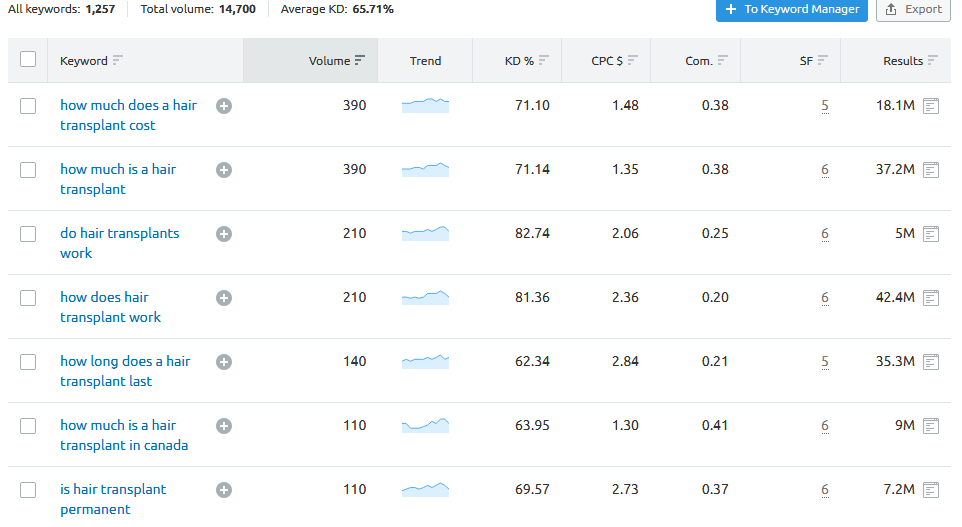 Download the full list of questions related to "hair transplant" here.
It looks like people are very specific with their questions. Here's the main list:
how much does a hair transplant cost
do hair transplants work
how does hair transplant work
how long does a hair transplant last
is hair transplant permanent
what is hair transplant
These are the top questions asked and can be addressed on a few pages. We don't need to overdo this because a lot of questions can be asked on the blog.
Marketing funnel
Before we start writing a word of copy, we have to understand the user journey and how we'll be there when someone is above, middle and bottom of the marketing funnel.
We have our keyword and user intent research completed so it will be easier to map our user journey.
Let's get started.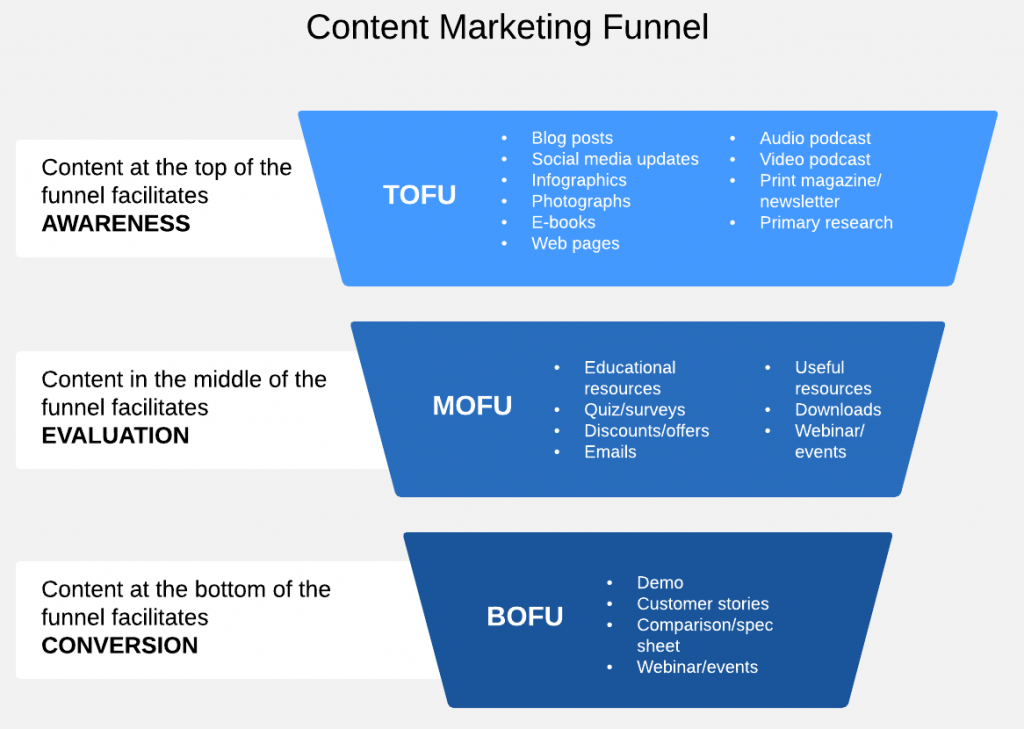 Above the funnel content
Above the funnel, people are in awareness mode. They've heard about the services you offer but aren't sure if they want to commit.
At this point, you're providing answers to their questions. And of course, you should never skimp on good content since that's how visitors to your website will judge you.
Here's an example top of the funnel question we can address on a blog post:
I would consider "do hair transplants work" as an above the funnel question. People at this point are questioning the validity of hair transplant procedures.
It's crucial we get the content and media right at this point because the company we work with must leave an impression on the person looking at the content.
Here are some other above the funnel questions we can address on the blog:
How long does hair transplant last?
Are hair transplants permanent?
How successful are hair transplant procedures?
Middle of the funnel content
In the middle of the funnel, our potential patients are in the evaluation phase. At this point, we have to educate everyone who lands on any page with middle of the funnel content.
Let's go over an example for a content piece we can target with middle of the funnel content:

Educating the visitor on "how does hair transplant work" is a perfect transition for people who have passed the awareness phase.
A video of the doctor speaking and showing b-roll of how hair transplant surgery works would be perfect. I know we can get stock media for this but having the surgeon speak would instantly add credibility to our campaigns.
Here are some middle of the funnel questions we can address on the blog:
How safe is hair transplant surgery?
Is hair transplant surgery permanent?
At what age should I get hair transplant surgery?
Bottom of the funnel content
At the bottom of the funnel, people are looking to choose a clinic for their hair transplant surgery.
You have to remember that your content from top to bottom will happen organically. When people land on any above and middle of the funnel content, you can run ads to show them your bottom of the funnel content. In this case, it would be our primary hair transplant page.
Here's a good example of bottom of the funnel content:

Searching for the cost of a service or product is considered bottom of the funnel content. It's time to convince visitors at this point to give personal information like their phone number or emails.
Here a few bottom of the content ideas:
Which hair transplant clinic is the best?
How does it feel to have hair transplant surgery?
How long is hair transplant surgery?
Patient acquisition automation process
Now that we've done our keyword research and have a good understanding of our marketing funnel, let's visualize how we'll write and promote our content.
Here's our marketing funnel visualized: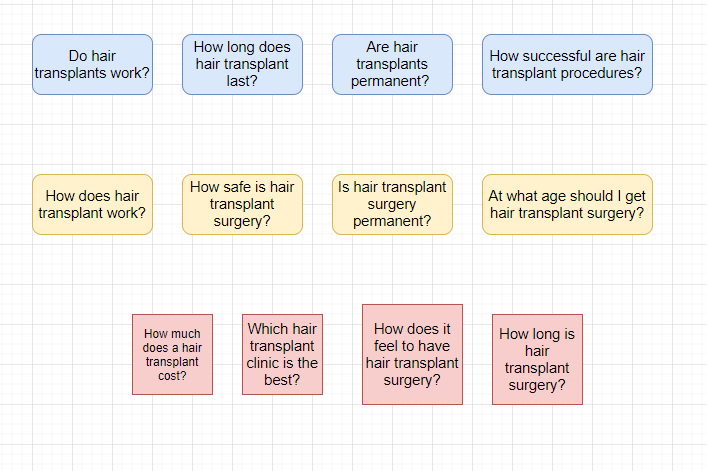 Download the pdf version of the marketing funnel here.
And finally, here's how the automation process would like if we automated our marketing funnel with Facebook, Instagram and Google: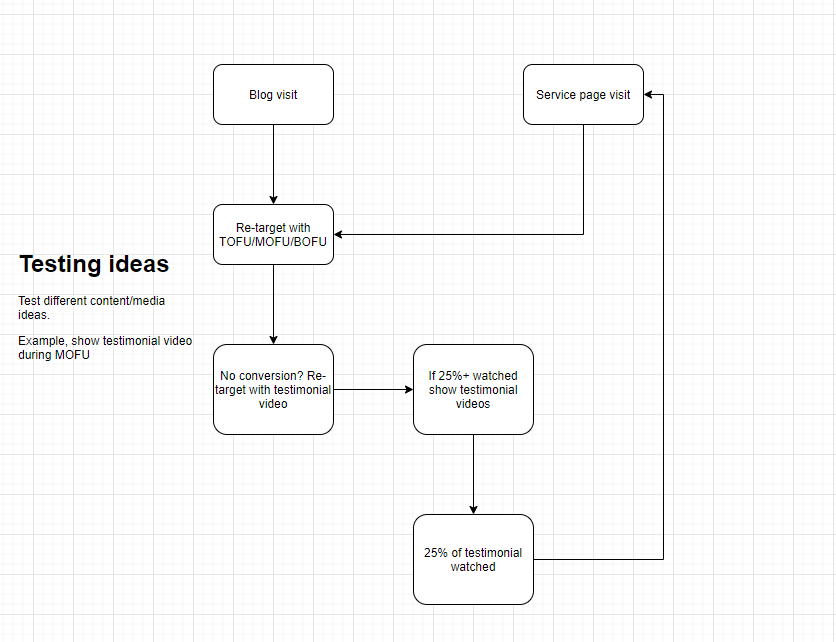 Here's what I have in mind in a nutshell:
Once a visitor lands on any of our service or blog post pages, we run a paid advertising campaign with middle of the funnel content.
If they click through to our middle of the funnel content we'll advertise our bottom of the funnel content and or our testimonial videos. We would test different ideas at this point.
If a testimonial video is watched or our middle of the funnel content is clicked on, we would advertise our service pages.
This process flow is just a draft. It will be optimized again and again until it's perfect. Even when it starts converting well, we'll continue testing new ideas to increase our lead numbers.
Automating your marketing funnel is very powerful. If done right, it will completely change your business.
Forum research
Whenever we on-board a new client or start an internal project, I always task the team to go out and research industry specific forums.
The amount of free information available on forums will not only save thousands of dollars for us and our clients but also give an unbiased view of what our demographic pain points are.
Taking notes
The front lines for our research is sifting through:
Our team finds, documents and records questions people are asking. We then look at the conversations people are having.
All of this information will be provided to our client. This is when clients are surprised at what their demographic is actually thinking.
Let's not forget about niche-specific forums:
The information we find will help our copywriter and designer address the key pain-points of whoever we're trying to target.
This information alongside our own research will knock the project out of the park.
Wordcloud
Head on over to https://www.wordclouds.com/ and enter the URL https://www.hairrestorationnetwork.com/topic/16227-how-we-recommend-hair-transplant-physicians/.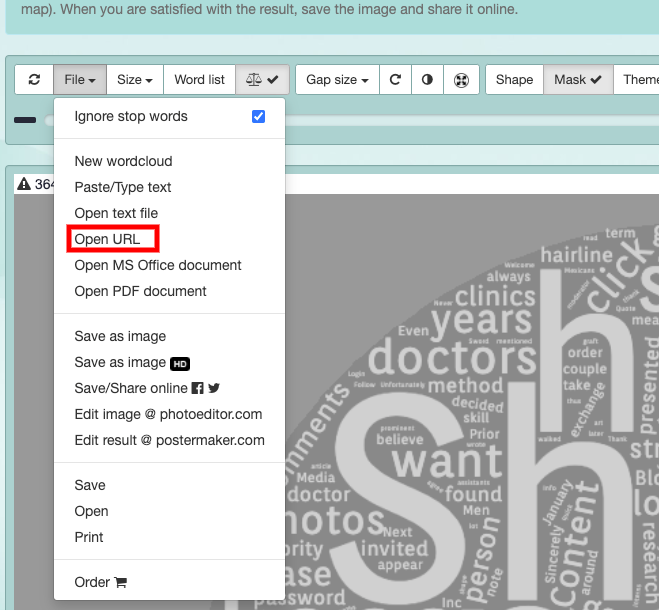 You can take the top forum threads with the most action and find out what keywords are most common: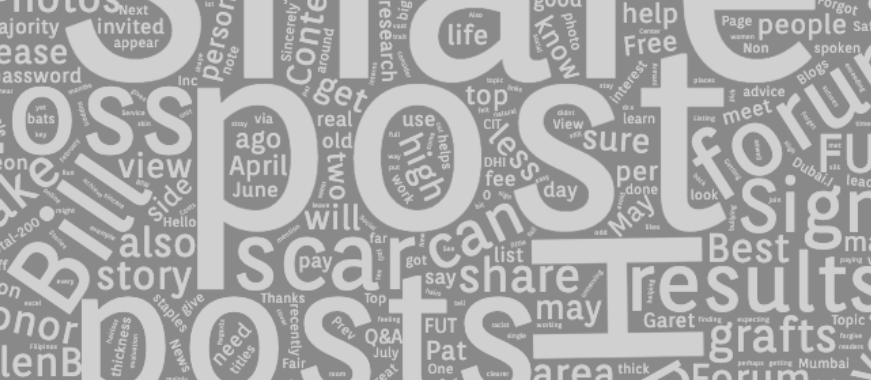 Nothing is like going through forum posts but diagrams like this quickly help you understand what the conversation on that page is all about.
Search engine optimization
Of course, every client gets my full attention when it comes to SEO. In my opinion it's the most fun part but I am biased since SEO has been my passion for many years.
Unfortunately the Skin Care Centre is very outdated. Their website structure, sitemap and content is a decade old. It's fair to say that they need to completely update their website.
There aren't many hair transplant clinics in Vancouver. The clinics that do rank high have dominated their positions for years. How do I know? I've lost a lot of hair and have checked the top websites for years.
To be honest, I actually had to look on Google to find their hair transplant page since it's difficult to find on their own websites.
Before I get into it, here's the biggest SEO mistake on http://www.skincarecentre.ca/:

Besides not having a secure website with https:, there are 2 other websites right at the top. They might be part of the organization but I wouldn't put them at the top. It's very confusing to navigate and not user friendly.
Sitemap
We need to go back to the roots and reorganize this website. Let's start with the sitemap.
The Skin Care Centre offers a lot of services. We need to coherently display all the services in an easy to understand structure.
There are a lot of thin pages we'll ignore. We also have content which can be merged into one page. This will greatly organize the website.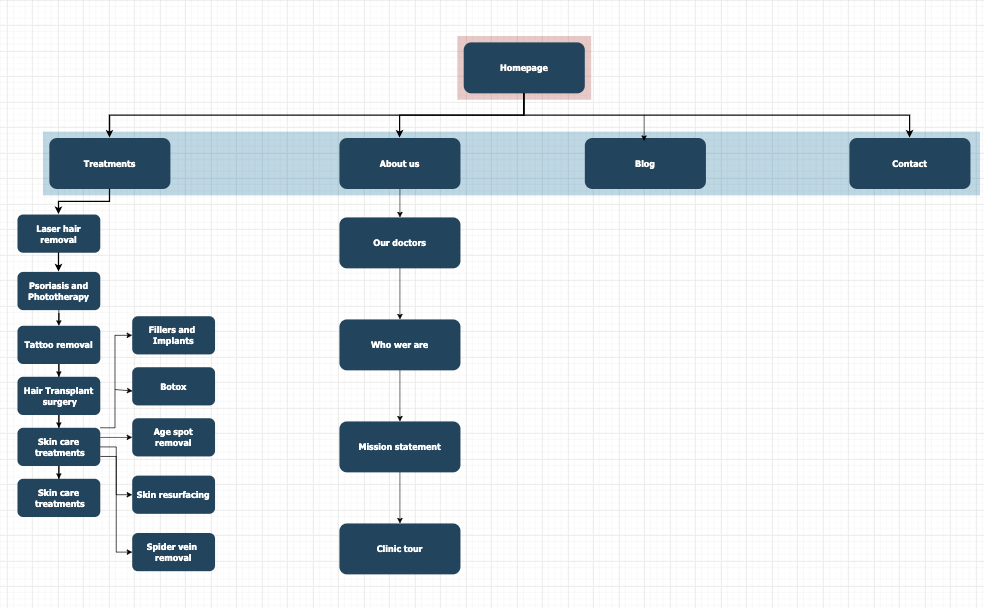 Download the PDF version of the sitemap here.
I would probably add a separate top-level link called, "Common Conditions". Here we can highlight concerns people may have and tie it all with the treatments section. These two sections will supplement each other.
It's pointless to talk about technical SEO for The Skin Care Centre because I would take the whole website apart and restructure every aspect of it.
Local rankings
Before we move on, let's look at rankings based on the location of the business and its surrounding area.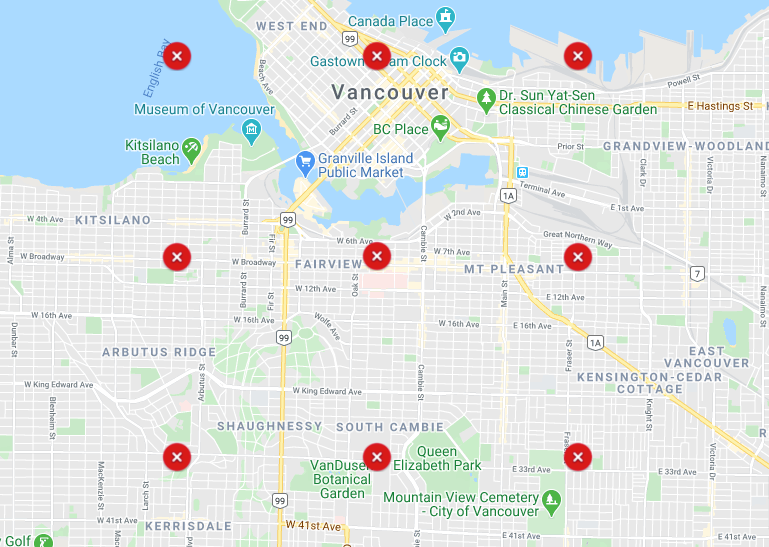 It also doesn't help that their organic traffic is dropping year after year: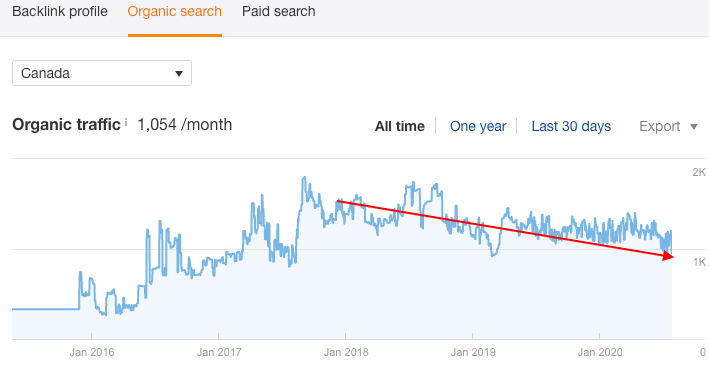 What does competition look like?
Our top competitors are:
Hasson & Wong

Dr. Hasson and Dr. Wong own most of the keywords for hair transplant surgery in Vancouver.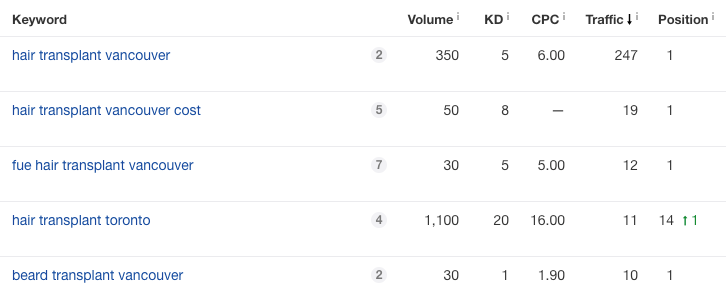 Download the full list of keywords Hasson & Wong ranks for here.
Next up on our list is https://nuhairmedical.com/:

Interesting to see NHT NuHAIR MEDICAL with a 0 domain rating rank so well for a primary keyword.
Finally, we have Stein Medical:

They also have a low domain rating leading me to believe that the competition in Vancouver, BC for the hair transplant industry is very low.
Note: The meta title tag on Stein Medical was written by a person who not only doesn't understand how Google works but also people.
It won't take much to beat Stein Medical and NuHAIR MEDICAL.
All we'll need to do is:
Reorganize our website architecture
Combine thin pages into a single relevant page where visitors can get what they need on one page
Make sure we secure the website with SSL
Build a few relevant backlinks to improve organic rankings
Come up with compelling media to nudge people in our direction
Write compelling copy
Outclass the competitors with better meta title and description tags
I'll give an example of what this will look like next by wireframing the hair transplant page for The Skin Care Centre.
What a service page can look like
What we will do is wireframe a section so you can visualize what a service page should look like instead of having separate scattered pages.
From our research we know that cost, before and after photos, surgeon reputation, how the surgery feels and when you can get back to normal life are important to potential patients.
Based on this information I've spent some time and wireframed the hair transplant surgery page: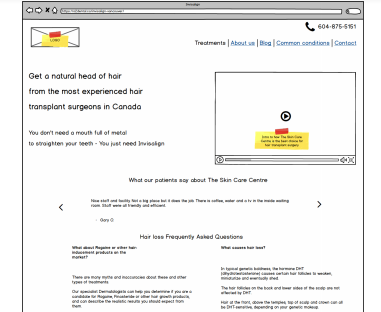 Download the PDF version of the wireframe here.
I haven't included cost in this wireframe because I would really like to talk to the surgeons before displaying a dollar amount.
Link building
The only high-authority website we have to contend with is Hasson and Wong. NuHAIR Medical and Stein Medical are far behind in terms backlink profiles:

It looks like Hasson and Wong has a 630 referring domains versus our 177 on The Skin Care Centre.
Let's find out if the quality of the links on Hasson and Wong are any good: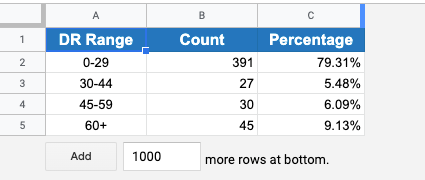 We obviously want higher DR Range links. In this case Hasson and Wong have a healthy mix of low-high authority domains linking back to their website.
What about The Skin Care Centre? How do they stack up?

We're looking pretty good here. I would recommend a mix of 40-50 links within 12-16 months with the new website.
Of all the websites I've audited, I feel strongly about getting The Skin Care Centre to rank easily for their primary keywords within Google. They have a lot of room for growth. They just need a digital marketing team like us to take them where they want to be.
Media strategy
The final item I want to talk about is having a media strategy to outflank our competitors.
Hasson and Wong is doing a decent job but their videos are not high-production quality. Just take a look at https://www.youtube.com/user/tomzilla1/ and you'll see what I mean.
Here's a video our team completed for a local client: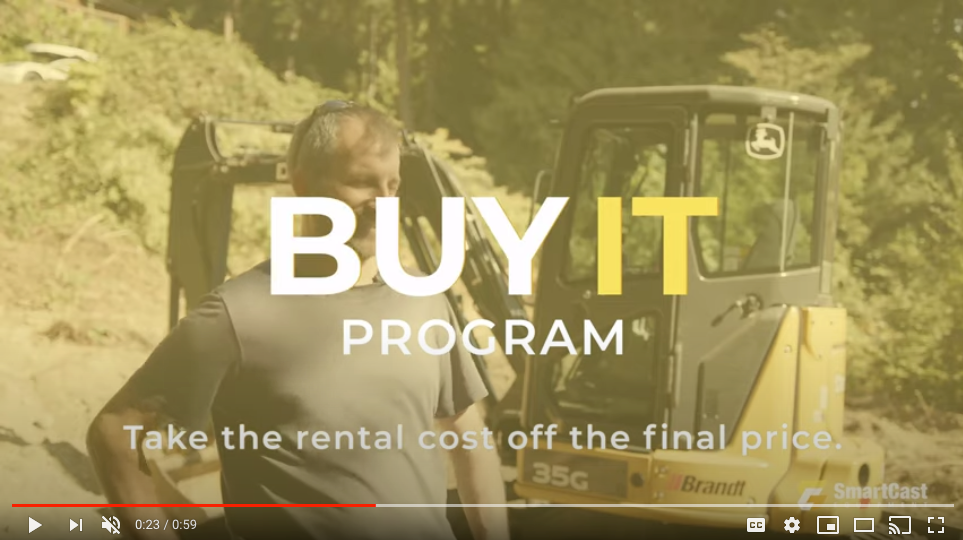 Finally, it's wise to get experts talking on a mic about different subjects like:
The process of hair transplant surgery
Does it hurt to get hair transplant surgery
What is the cost of hair transplant surgery
Should I go to Turkey for my hair transplant surgery
How long will I have scars after my surgery
All these questions can be written about but there is nothing more authoritative than having the experts speak directly to you on a podcast. We have a studio so our clients have no issues doing this.
Final thoughts
To be honest, I skimmed the surface of what's possible in terms of digital marketing for The Skin Care Centre.
I've noticed most people don't read my articles in full so I've trimmed this post to 2,500 words.
In a perfect world, I would show you exactly why the competitors for The Skin Care Clinic are doing better and go over how we'll use data to rank higher.
Regardless, what I've covered in this post should give you a good idea of what needs to be done.
Thank you for reading. Catch you all on the next post.